Hammocks
The thing with traditional wooden or metal swing is that once attached to the ground, it stays in the same place for years. The situation is completely different if you have a hammock at your disposal. Then, you just need to take it out of a special, material bag, hang it, and when you get bored with it, put it back to a case and hide it deep in a wardrobe. It is very practical, light and, what's most important, you can take it everywhere you want. It will be great for an exotic holiday as well as in your own garden.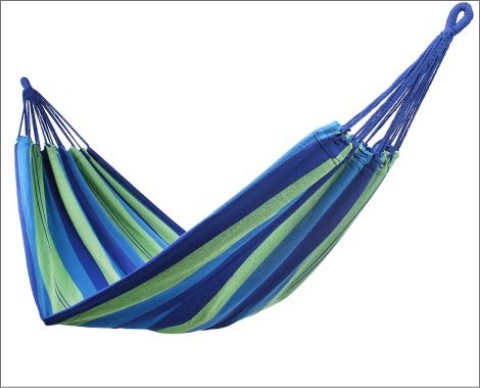 Hammocks, in opposite to traditional wooden or metal swings, are light and easy to move from place to place. They will be great during spring and summer seasons, when the weather outside makes it great to relax in fresh air. We can use hammocks in a garden as well as on a terrace. Since most of the hammocks available in our offer have practical cases, taking them to an exotic holiday or a weekend outing to the lake won't cause any major problems. Hammocks are available in many colours and sizes. All of them, besides grey Cotpoly armchair which is hung upright, are mounted horizontally between trees.
More collections available after logging into the B2B platform.