Duvets
Choosing the right duvet is very important to our sleep. First of all,  the quality of the filling is important, then the tog ratings and for which season it's appropriate. In our offer you can find synthetic duvets, safe for children and allergy sufferers. They are divided into warm – winter duvets, cool – summer duvets and 4-season duvets – which are a combination of warm and cool ones and which can be used separately or snapped together.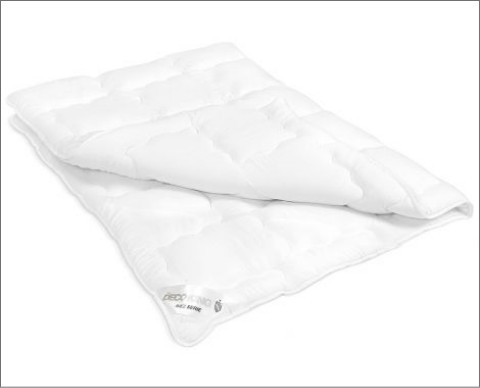 We spend  almost ⅓ of our lives sleeping. It is worth taking care of our sleep so it is relaxing and deep. Choosing the right duvet will aid us in that.  For those who want to buy a universal duvet, we recommend 4 Seasons model, which consists of two elements that can be used together or separately. During the spring-summer and autumn-winter seasons, Inez and Taurus duvets will be also a good choice. But during the hottest season, when temperatures are unendurable, it is best to choose some light and airy Patrick and Libra duvets. They pleasantly cover the body but don't cause overheating and sweating.
More collections available after logging into the B2B platform.